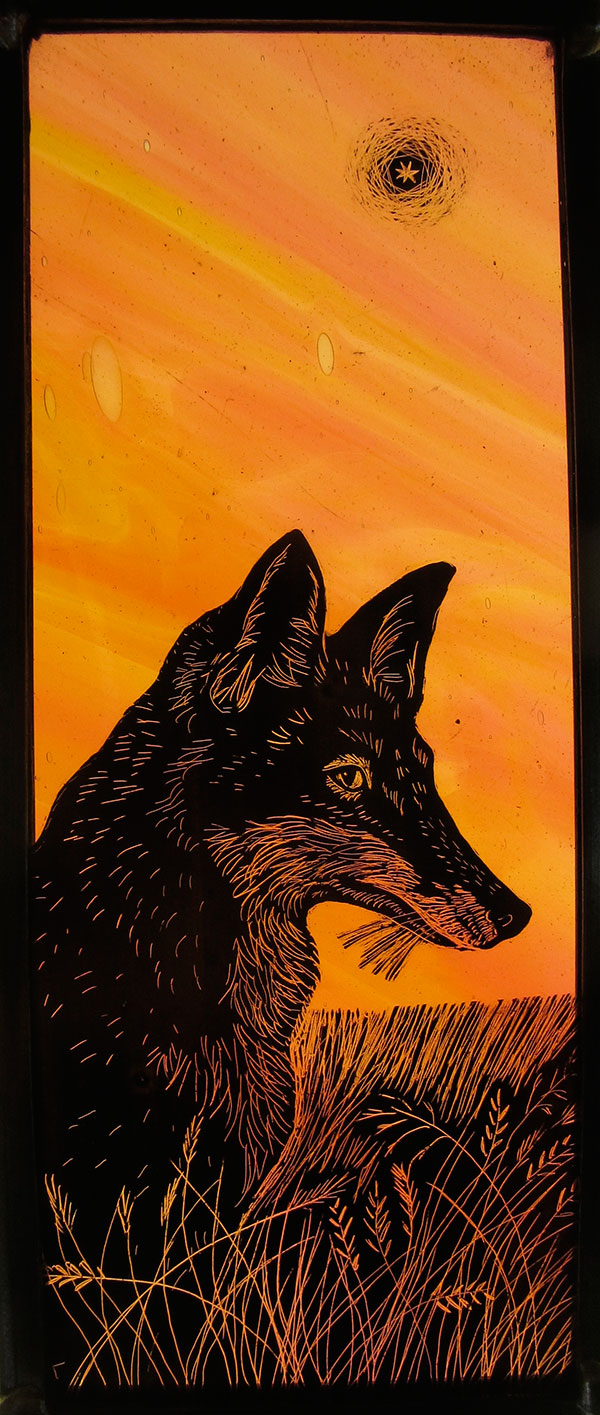 Order from me
How to Order
If you would like to order a piece of stained glass, either from the pieces in stock and currently for sale or for a specific project then please contact me to discuss it further.
Waiting times may vary depending on the time of year, the panel in question, and how busy I am but I should be able to give you an indication of this when we talk about it.
Bespoke Design
I see myself as an artist craftsperson rather than a pure artist. The designs displayed on my website are examples of the type of work I make but I don't often carry much of a stock at home. Some of my work is available from galleries but I am always happy to make pieces to order. I can make repeats of pieces illustrated on the website, changing colours or shapes if required. Of course each panel is still unique because of the nature of the glass I am using and because I paint each piece individually.
I am also happy to design and make a stained glass panel to your own specifications be it for a particular window in your home or with a particular theme or image which is significant to you. For example you might wish a scene to contain a picture of your own house or dog, or you might want to be reminded of a special place or holiday. I am willing to work within my own style to produce something that is unique to you and your life.